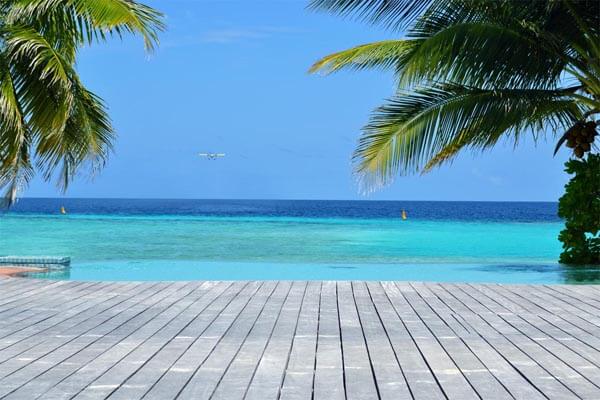 Veligandu Island is the perfect island in the Maldives for those seeking a complete break with good food and drinks, superb service and luxurious surroundings.

Veligandu Island is a small oblong island of approx. 150 x 600 meters with a hotel called Valigandu Island Resort with 76 apartments that are normally occupied by 2 persons. Approximately 150 guests on the islandat any time, in other words.

What is special about Valigandu Island is that there is only one hotel on the island so that the entire island in practiceacts as a large hotel with naturally associated facilities. In practice, this results in many benefits. You do not need a wallet or credit cards with you. All located on the island are either hotel guests or employees.Everything you buy is printed on the room, no control or suspicion. People who have paid tens of thousandsfor a trip down here is simply not to wonder at the small change. For the same reason you can safely leavepersonal belongings on the beach chair while you bathe, go to the restaurant or doing other errands.

The employees at Veligandu Island Resort, who are in a large number in relation to the number of guests, do everything to make your stay perfect. Regular gas the island to kill insects so you do not get innsektstikk. Every afternoon when people have gone home from the beach so scoured the beach, and all other areas where the ground consists of sand, with the rake and all fremedlegemeer removed. Restaurant staff will follow up on the same street tomake it as perfect as possible.

Although Veligandu Island is a dream, it is not attainable for everyone. Did you know that Thailand has its own island called Koh Lipe which is called the Maldives of Thailand?